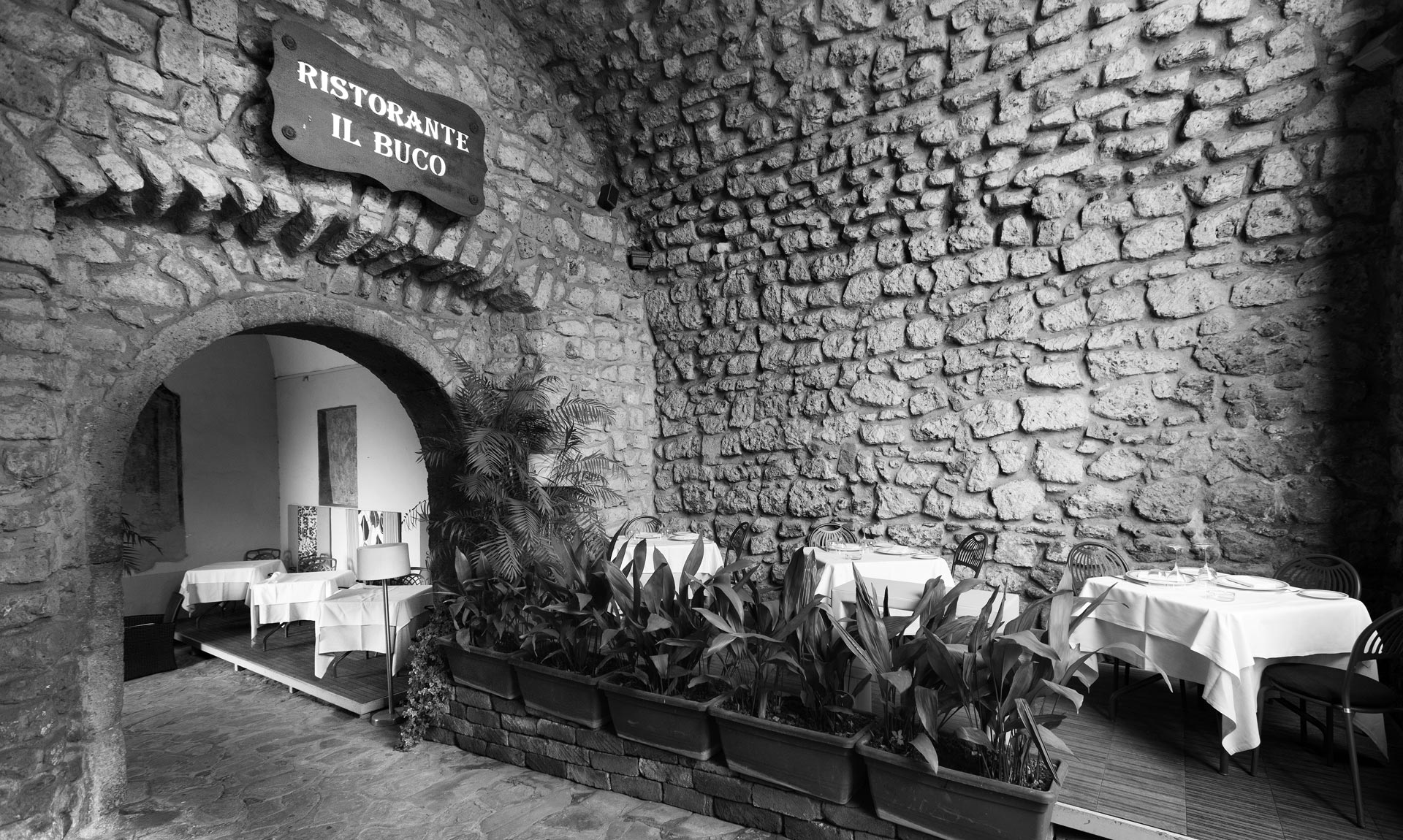 In the collective imagination, the city of Sorrento is the romantic place par excellence, combining history, myth, nature, hospitality and extraordinary flavours. Il Buco is not only a renowned starred restaurant in the heart of the city, but it is also the destination of those who want to try the traditional cuisine of Sorrento without any concession to nostalgia and revival, but with a very contemporary spirit projected towards research and experimentation without giving into technicalities, and without betraying the creative spirit of the owner, the chef Peppe Aversa.
This is why Il Buco is a destination within a destination, a particularly pleasant way to discover an eating philosophy which is well-connected in every way to the coast and its nature, a journey of taste and sensations that offers the possibility of a profound way to know the Sorrento area through what is more representative and unique of an entire population: its food.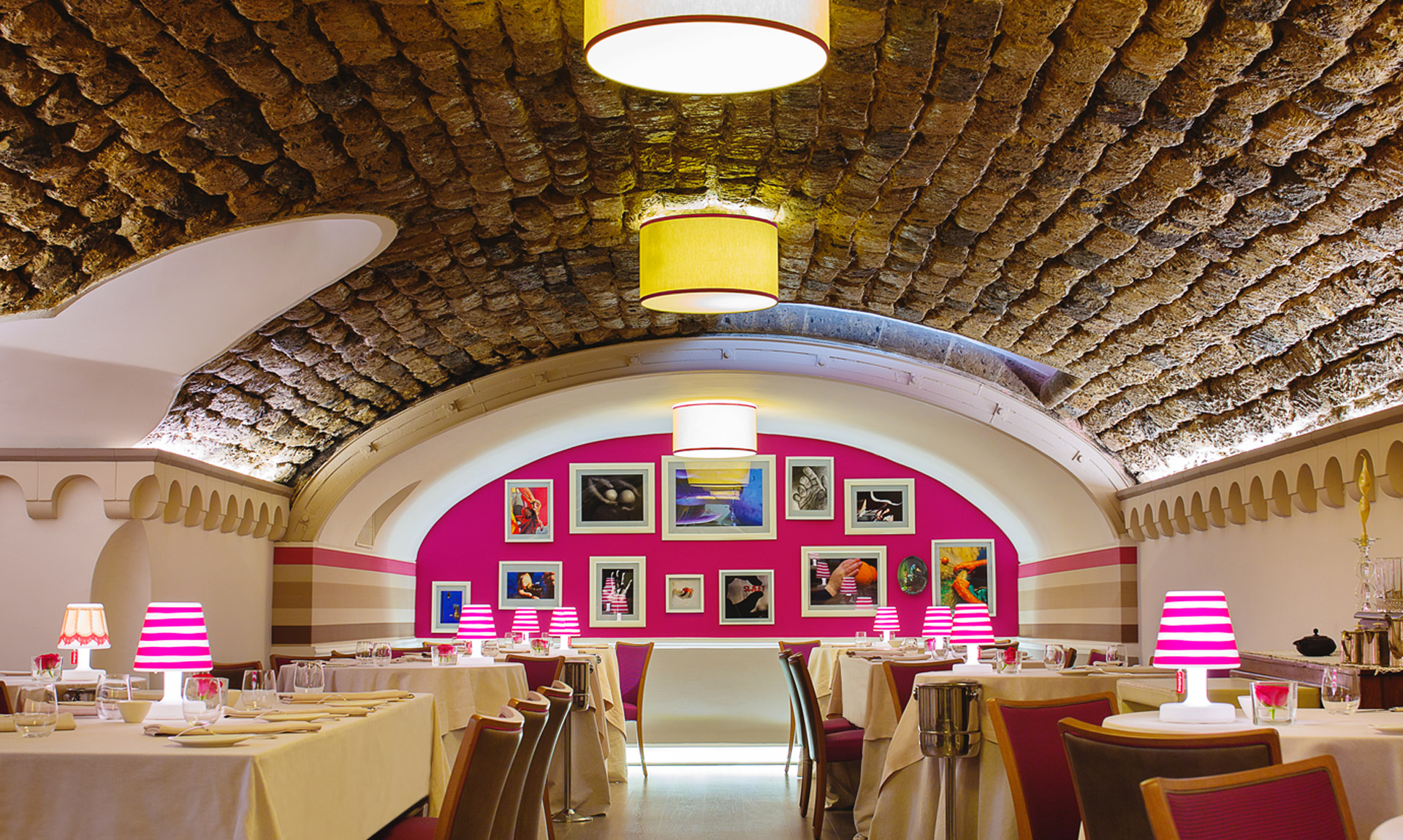 Leaning on a tufa ridge that slopes down towards the sea, Sorrento, like every place of passage, has been enriched and contaminated by the many people who have come across it: Greeks, Romans, Normans, and Spanish. The beach and the port were accessed through two ancient gates, still visible today, which regulated access to the city to those who came from the sea.
Il Buco is located right at the historic port of Marina Piccola, along the street with the typical steps that pass under the tufa arch that once was the entrance to the town. The dining rooms occupy the old cellar of the monastery Theatine monks, as evidenced by the beautiful vaulted ceiling.
This charming location, rich in history, hosts a restaurant with a distinctly modern personality, enriched by elegant and trendy design, and a gourmet vocation that infuses the typical excellence of local cuisine an innovative and contemporary spirit.